Custom Services and Restoration LLC.
Mold Sickness Symptoms

Do you know what the symptoms of mold exposure are? It can not be emphasized enough, how dangerous mold exposure is for people and their health. Mold is a type of fungus that thrives in warm, humid, and moist areas of your home. Some common places that mold is found include cabinets, bathrooms, basements, and even in your drywall.

Although it is less common than other household molds, black mold is among the most dangerous. It's important to keep in mind that mold might even be the source of existing symptoms you hadn't even associated with mold. Some of those symptoms could be itchy eyes, skin irritation/ rashes, watery eyes, runny nose, coughing, sore throat, sneezing. These are all seemingly harmless, but prolonged exposure can be compromising to your health!
Mold Allergies and Exposure to
Black Mold in Manhattan, Kansas 
After 35 years of experience in business, Custom Services and Restoration LLC. has been a top provider of
water restoration
and
mold extraction services
. We take our jobs seriously, as the health and wellness of our customers depend on us.
Long-term exposure to mold and cause lung infections, fever, difficulty breathing, and chronic lung disease; just to name a few! There's no way of knowing how severe your symptoms will be when exposed to mold, so it's important that you attack your mold infestation before things turn south.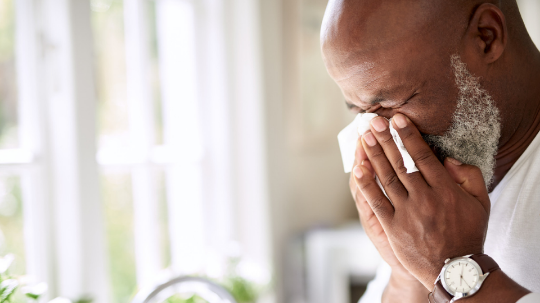 If you live in Manhattan, Kansas and believe you are suffering from mold exposure
call us immediately
. Our team of mold removal contractors will travel to you quickly, and provide you with excellent mold extraction services.
Hours
Emergency Services Available 24/7
© 2018 All rights reserved.