Custom Services and Restoration LLC.
Mold Inspections

Do you have reason to believe your home is suffering from mold damage? Lucky for you, there is a professional mold inspection company that is affordable and readily available to help you out! Located in Manhattan, Kansas, Custom Services and Restoration LLC has 35 years of experience and is a leading provider of mold testing and removal. Our clients choose our
mold removal services
because they trust that our family owned and operated business will help them, just like we would our own family.
After several decades in business, we're confident in offering mold inspections and mold removal that is dependable and fast. Do you know the
signs of black mold infestation
or black mold exposure?
Custom Services and Restoration LLC. will travel to your home and perform a detailed, black mold inspection for your safety. Hiring our
mold inspectors
is your best choice because we will analyze and collect mold samples to ensure the severity of your problem. Once we have painted a clear picture of what we're dealing with, we can devise a plan that will attack and kill any existing mold in your home. Consider us your mold killer hitmen.
Testing for Mold and Mold
Awareness in Manhattan, Kansas 
Among the most
common mold tests
include air testing, surface testing, and bulk testing. Each of them has their strengths and pick up where the others lack in the inspection process.
Are you curious
how to remove mold
? It can be a particularly time-consuming process without the right products and equipment. Let Custom Services and Restoration LLC. be your source for mold remediation services and give us a call.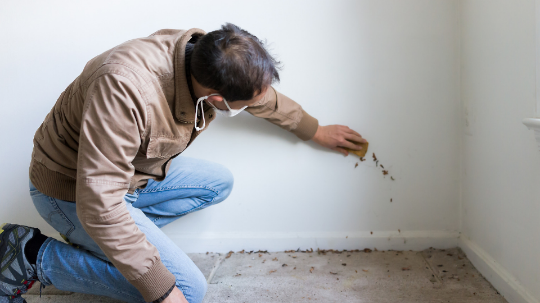 Unlike many other mold inspection companies, we offer a 24-hour emergency service. If you've experienced water damage and need
urgent restoration care
, contact us right away!
Hours
Emergency Services Available 24/7
© 2018 All rights reserved.