Custom Services and Restoration LLC.
Construction Contractors

Are you ready to redesign your existing home into what you've always dreamed of? Custom Services and Restoration LLC. has over three decades of experienced building and remodeling homes in Manhattan, Kansas.
With 35 years of experience, our family owned and operated business is confident in providing the best choice in
home remodeling
, bathroom construction, and so much more! We are licensed and insured to ensure the highest-quality results.
Have you grown tired of your outdated or unappealing bathroom? Our experts at Custom Services and Restoration LLC. will work with your to recreate a look that fits your vision. Not only are we a top tier choice in home restoration services, but we're also well known for the best basement remodeling and
new construction services
. We've helped homeowner across the area achieve a home that fits their needs and lifestyle.
Construction Specialties and
Commercial Property Rehabilation
in Manhattan, Kansas  
Unlike some of our competitors, we provide work that is kept in-house and never outsourced to other contractors. We work quickly and efficiently, rest assured our construction contractors do not cut any corners.

We will provide you with house remodeling under strict guidelines set in place by the city. Once our work is complete, quality control inspectors will look over the work to ensure it's quality.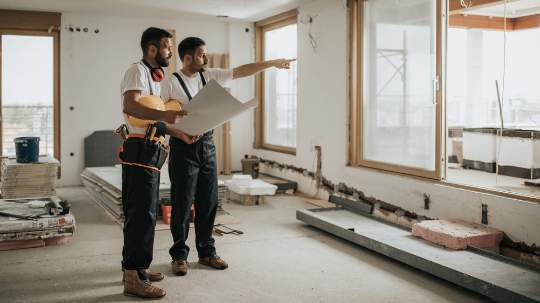 Feel free to give us a call at
(785) 329-0464
to learn more about our home remodeling contractors and set up your construction consultation. Our emergency repair professionals are also
available 24-hours a day, for your convenience.
Hours
Emergency Services Available 24/7
© 2018 All rights reserved.