Custom Services and Restoration LLC.
Carpet Cleaning

When you're looking for carpet cleaning in Manhattan, Kansas we are the team for the job. Our professionals work quickly and efficiently to get in and out of your home as fast as possible.
Located in Manhattan, Kansas we've been a leading source in
carpet cleaning services
for many years! We are confident that when your dirty and stained carpets are in need of cleaning, we're the team that will get it done. After several decades in the industry, our licensed and insured contractors are guaranteed to remove even the most hardened stains. Let us give you a consultation on carpet cleaning services!
Have you ever heard of hot water extraction? This process is the incredible process that we use to deep clean carpets in homes. Unlike traditional cleaning methods, hot water extraction is proven to be a tool for carpet sanitization as well! Once we've done a pre-spot treatment, we can perform the hot water carpet cleaning process. When all's said and done, the dry time will take only a fraction of what traditional methods require.
Carpet Sanitation and New
Carpet in Manhattan, Kansas 
Another reason our residential carpet cleaning process is the best is that it prevents the growth of
mold and mildew
. These two can lead to serious health problems, unwanted odors, and can even discolor your carpets.
You also might find interesting that old methods of carpet cleaning can leave behind residue. This residue is known for trapping and locking in the dirt, well after the drying process. As a result, it will be twice as hard to clean your carpet the next time!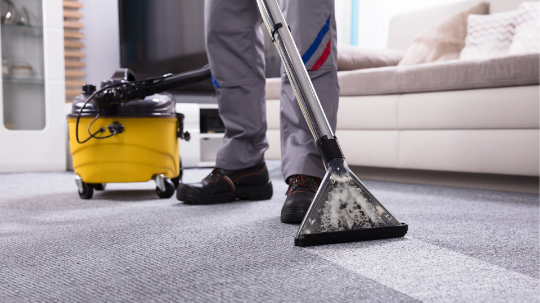 If you are in need of carpet cleaning, contact right away and schedule your next carpet cleaning appointment; we'll be glad to accommodate your schedule! If you have
emergency water restoration
or fire damage keep in mind that we also provide a 24-emergency restoration service as well.
Hours
Emergency Services Available 24/7
© 2018 All rights reserved.